Dynamic website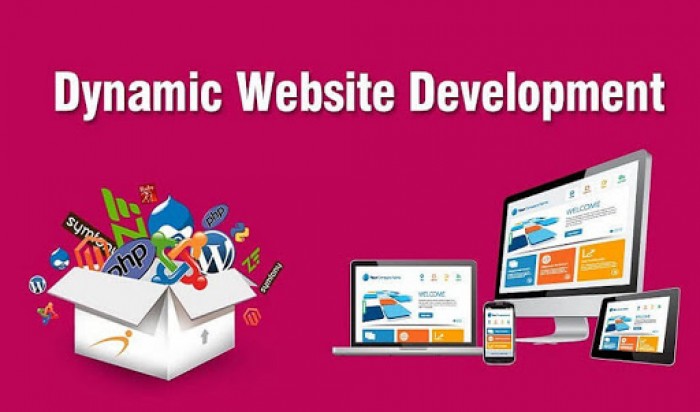 Dynamic website
1. IT'S MUCH EASIER TO ADD NEW CONTENT
Do you plan on having a blog or news page on your site?
Dynamic websites hold a database of content, also called a CMS. This can be easily updated – unlike static sites, where every page is a separate entity.
With a great site, it's usually as simple as clicking 'New Post', filling in a template, and hitting publish. The design and formatting of the page will be automatically taken care of, creating a polished, professional look.
You'll also be able to alter other parts of your site to display recent blog posts. There's no need to add new posts to these sections, as it will all be done automatically.
2. YOU CAN MAKE SITE-WIDE DESIGN CHANGES INSTANTLY
Decided you hate that font, or want a different background?
On a static site, you'll have to go through and change every single page. Not cool. With a dynamic website, you can easily make site-wide design changes with one click.
Many dynamic sites are run through user-friendly platforms like WordPress, which offer different themes. Selecting a new theme is an easy way to give your site an instant makeover without any hassle.
3. YOUR PAGES WILL BE SIMPLER TO MANAGE
Realized that there's a mistake on your homepage? Or maybe there are several pages you'd like to delete or edit at once?
Having all your content organized in a database makes it much easier to manage and edit.
For example, let's say you've published several blog posts in the 'shopping' category, then decide you no longer want these posts. In a dynamic website, you can simply search and filter by category, then delete the pages all at once.
On a static site, this would be a much longer process.
4. YOUR SITE CAN BE MADE MORE INTERACTIVE
Providing an interactive experience makes visitors more likely to stay on your site.
A dynamic site allows you to personalize user experience. It does this with features like recently viewed items and pages, personalized product suggestions, and location.
Your visitors are all different. Their experience on your site should reflect that.
5. A DYNAMIC WEBSITE LOOKS MORE PROFESSIONAL
Static sites tend to stand out from a mile away.
They often look unprofessional and clunky. They are also missing many of the interactive features users have come to expect from modern websites.
Invest in a dynamic website to show customers you're serious about your business.